Shoulder Pain Blog
The Shoulder Pain Blog is my mini-journal about ankle, toe and foot pain. It lets you know about:
1) New web pages on shoulder-pain-explained.com
2) New videos added to shoulder-pain-explained.com
3) New product reviews added
4) Recommended products on sale
5) New articles of interest relating to shoulder pain
To subscribe to the Shoulder Pain Blog (no e-mail required), click on the "Google", "My Yahoo!", "My MSN" or "Bloglines" buttons and follow their instructions. OR
If you don't already have a personalised RSS homepage, RIGHT-click on the orange RSS button which can be found on the top right side of this page or bottom left side of any page. Then copy-and-paste the URL of this site's RSS feed into your RSS reader.
Mar 06, 2018
Shoulder Fracture Causes & Treatment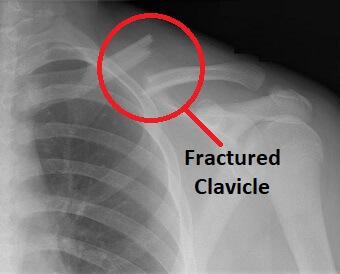 A shoulder fracture is where one or more of the shoulder bones is broken. It may be a clavicle fracture of the collar bone, a humeral fracture in the arm bone or a scapular fracture of the shoulder blade. Find out all surgical and non-surgical treatment.
---